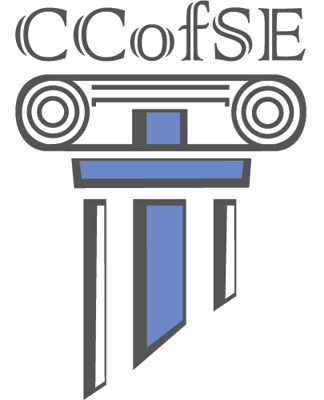 Welcome to the CCofSE Practice Tournament!
Saturday, January 26, 2019
Hosted by: Shanan Speech & Debate Club
Location: Community Church, 224 E Old Highway 74, Monroe, NC 28110.
Directions
Please enter through doors of the Family Life Center.
Practice Event Registration Dates:
Registration for this tournament will open on December 29, 2018 at 12:00 a.m. and will close January 12, 2019 at 11:00 p.m. There are 3 options for registration: Speech only participant, Debate only participant or Dual Speech and Debate Participant.
Judges:
During the registration process, each student will be required to submit the name of a parent judge who will be present for the ENTIRE tournament. In addition, Shanan participants please submit one other name for a judge. They could be a parent, grandparent, friend, or neighbor at least 19 years of age. Judge registration will remain open until the week before the event. This gives Shanan members extra time to recruit that extra judge.
Snacks
All participants are requested to bring a healthy snack to be shared by all attendees. If your last name begins with:
A-L - please bring a salty snack or vegetable tray
M-Z - please bring a sweet snack or fruit tray
Please DO NOT bring anything containing nuts or any form of popcorn. We are trying to avoid allergy problems and choking hazards. Additionally, please LABEL all containers and serving utensils you would like returned to you.
Meals:
LUNCH
There are two options for lunch at this tournament:
1 - Bring your own lunch for the tournament
2 - Order lunch from Chick-fil-A. Orders must be placed by January 12.
We are asking you to remain on campus during the lunch hour. More information on this option is available under the meal tab. Please order meals for your student and every member of your family who will be attending the novice event. You will pay for your order with your registration.
SUPPER
We are offering the option for you to order Papa John's pizza for your family's supper. It will be served after the last round and prior to the awards ceremony. You will pay for your order with your registration. Orders must be placed by January 12.
Hotel Accomodations
Rooms are available at the Holiday Inn Express in Monroe, NC for those needing overnight accomodations. Book before Jan. 5 to get the special rate. https://www.hiexpress.com/hotels/us/en/reservation
CCofSE Annual League Membership Fee
This fee is not required to be paid prior to the practice event. However, we would like to remind you that you may join for the 2019 tournament year at a discounted rate prior to January 1, 2019. Follow these links for more information. CCofSE discounted rates. CCofSE membership form.
CCofSE 2019 Event and Tournament Schedule
Mark your calendars now. Obtain dates and locations by visiting CCofSE.org.
Registrar/Treasurer: Sheng Li - clt.ccofse.registrar@gmail.com
Tournament Director: Molly Faulkner - shananspeech_debate@yahoo.com